Developer enablement tools for small, but powerful dev teams
Bringing developer enablement tools that are typically only available when working in large software companies, and making them affordable, and simple to use for any developer or development team.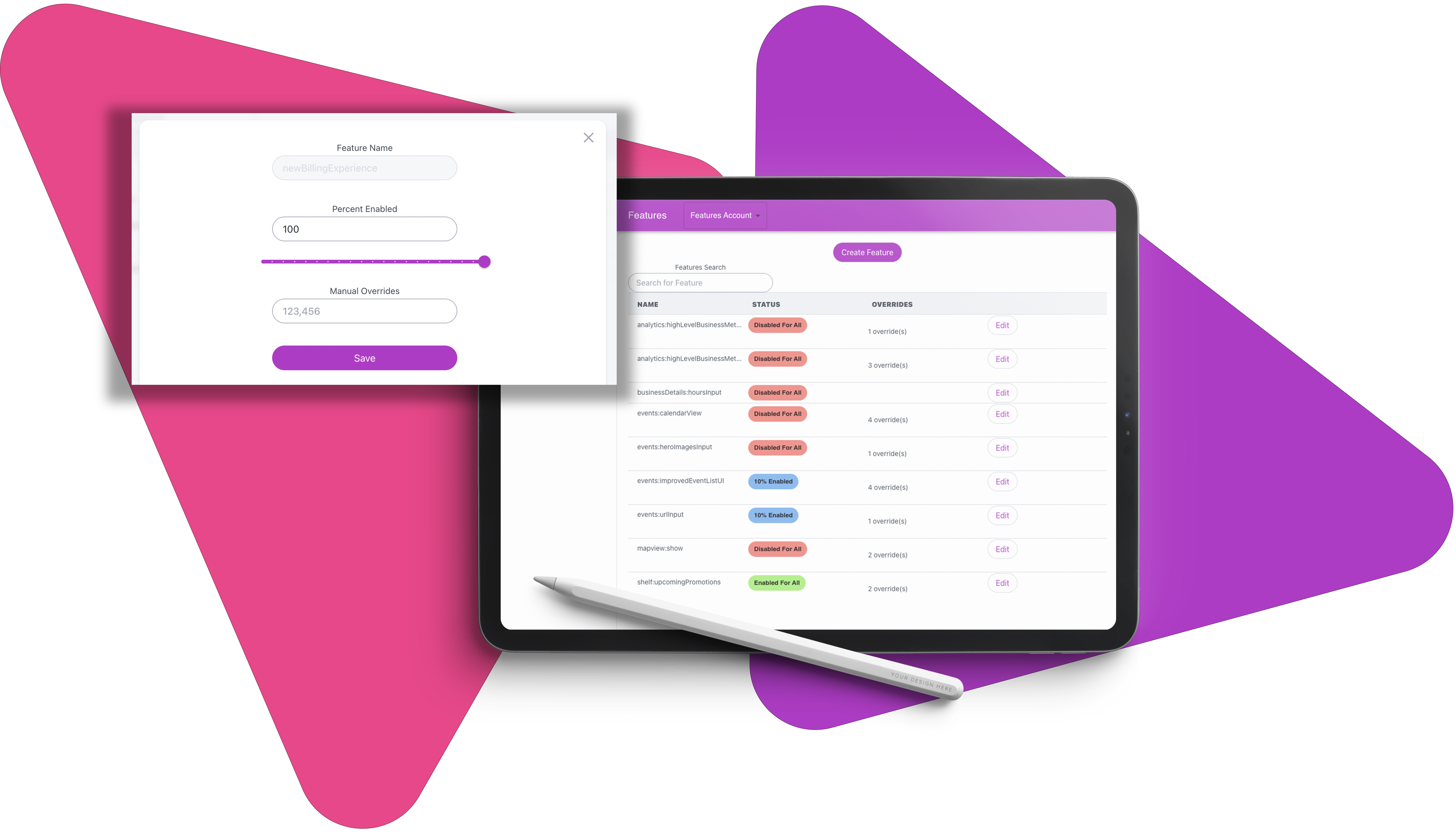 Tenit Features
Feature Flags
In a perfect world everyone's code works flawlessly on the first attempt, but that's just not the reality. For those times it doesn't go as planned, we have your back. Rollback your code changes in seconds, allowing your application to instantly recover from buggy code.